2018-2019 Catalog Vol. 79
[ARCHIVED CATALOG]
2018-2019 Catalog Vol. 79
---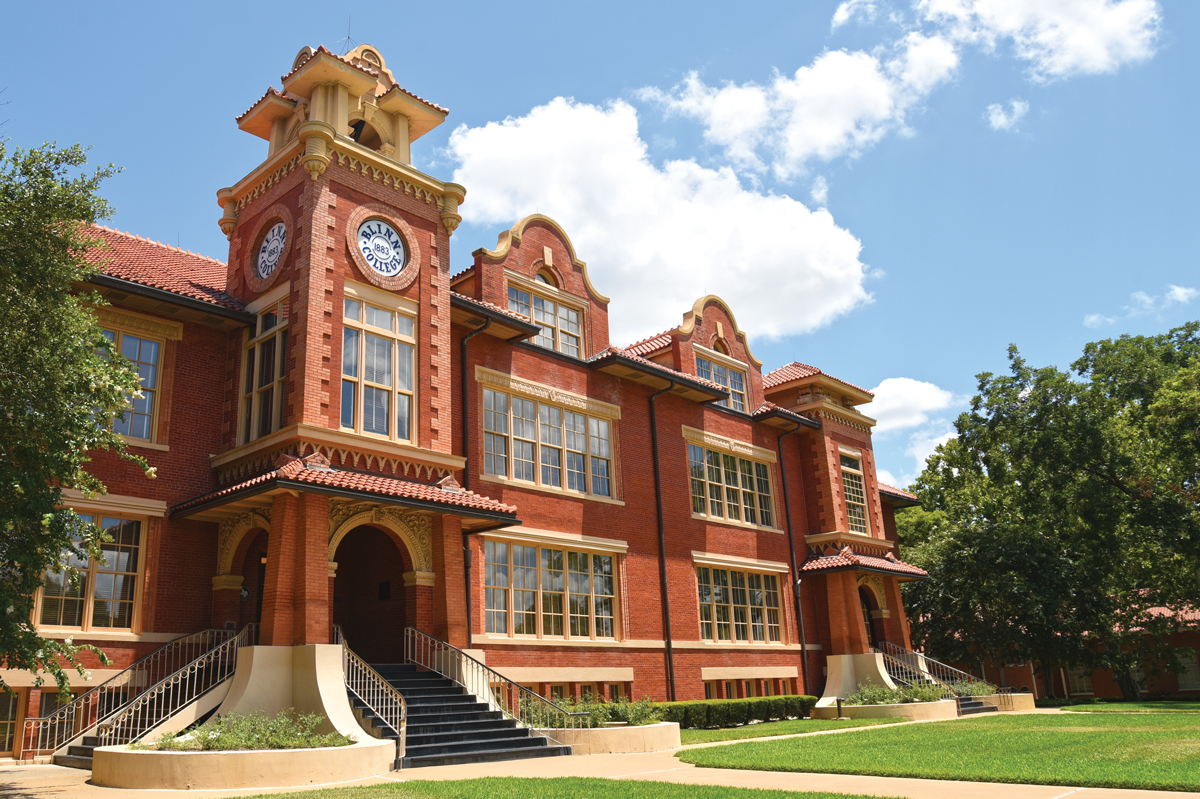 One Hundred Thirty-Sixth Annual Catalog
Records of Session of 2017-2018
Announcements for Session of 2018-2019
An Invitation
You are invited to visit the Blinn College campuses and meet members of the student body, faculty and administration, as well as, inspect the facilities of the College. Escorted tours of the campuses will be provided by appointment. Campus hours vary, so please call to schedule a tour [Brenham (979) 830-4152; Bryan (979) 209-7541; Schulenburg (979) 743-5220 and Sealy (979) 627-7997] in advance of your visit.
We encourage you to visit our web site at http://www.blinn.edu/
Blinn College
The First County-Owned Public Junior College in Texas
136 Years of Continuous Service
Accreditation
Blinn College is accredited by the Southern Association of Colleges and Schools Commission on Colleges (www.sacscoc.org) to award associate degrees.
Contact the Commission on Colleges at 1866 Southern Lane, Decatur, Georgia, 30033-4097; or telephone 404-679-4500; or Web site www.sacscoc.org for questions about the accreditation of Blinn College.
Approved to offer degrees and certificates by
TEXAS HIGHER EDUCATION COORDINATING BOARD
THE TEXAS EDUCATION AGENCY
Member of
TEXAS ASSOCIATION OF COMMUNITY COLLEGES
THE SOUTHERN ASSOCIATION OF COMMUNITY AND JUNIOR COLLEGES
THE TEXAS ASSOCIATION OF MUSIC SCHOOLS
THE AMERICAN ASSOCIATION OF COMMUNITY COLLEGES
THE TEXAS SPEECH ASSOCIATION
SOUTHWEST JUNIOR COLLEGE FOOTBALL CONFERENCE
THE TEXAS ASSOCIATION OF COLLEGIATE REGISTRARS AND ADMISSIONS OFFICERS
THE AMERICAN ASSOCIATION OF COLLEGIATE REGISTRARS AND ADMISSIONS OFFICERS
THE ASSOCIATION OF COMMUNITY COLLEGE TRUSTEES
TEXAS JUNIOR COLLEGE PRESS ASSOCIATION
NATIONAL ASSOCIATION OF COLLEGE AND UNIVERSITY BUSINESS OFFICERS
NATIONAL COUNCIL FOR RESEARCH AND PLANNING
NATIONAL JUNIOR COLLEGE ATHLETIC ASSOCIATION
REGION XIV ATHLETIC CONFERENCE
SOUTHERN ASSOCIATION OF COLLEGIATE REGISTRARS AND ADMISSIONS OFFICERS
TEXAS ASSOCIATION OF COLLEGE ADMISSIONS COUNSELORS
THE ASSOCIATION OF HIGHER EDUCATION FACILITIES OFFICERS
TEXAS EDUCATIONAL THEATRE ASSOCIATION
This catalog describes a flexible program of the curricula, educational plans, offerings and requirements which may be altered from time to time to carry out the purposes and objectives of the College. The provisions of this catalog do not constitute an offer for a contract which may be accepted by students through registration and enrollment in the College. The College reserves the right to change any provision, offering or requirement at any time within the student's period of study at the College. The College further reserves the right to require a student to withdraw from the College for cause at any time.
Copies of this publication have been deposited with the Texas State Library in compliance with the State Depository Law.
---